Last Updated: 2023 SEPT 01
Articles & Other Website Text Content
Ownership: All articles and textual content on Nullify Abortion are the intellectual property of Nullify Abortion and their respective authors unless explicitly stated otherwise.
Reproduction: Reproducing articles or textual content originally featured on Nullify Abortion without explicit permission is strictly prohibited. All rights are reserved.
Permission: If you wish to feature an article from Nullify Abortion in any medium—whether digital, print, or otherwise—please contact us to discuss terms of usage.
Note: Please refer to our Terms of Use for full disclaimers and limitations of liability.
Website Credits
Design & Maintenance: The Nullify Abortion website is designed, maintained, and hosted by Matthew Edmund and family as a dedicated service for Nullify Abortion. For website issues or feedback, please visit our contact page.
Technical Specifications: Our site runs on a custom installation of open-source WordPress software. The design employs a customized StudioPress theme under the Genesis framework and is utilized under license.
Note: Please refer to our Terms of Use for full disclaimers and limitations of liability.
Image Credits
Nullify Abortion Logos
The Nullify Abortion logos, 2014 and 2022, along with any and all variants, were created by Matthew Edmund for Nullify Abortion. These logos are copyright 2014 and 2022, respectively, by Nullify Abortion. All rights reserved.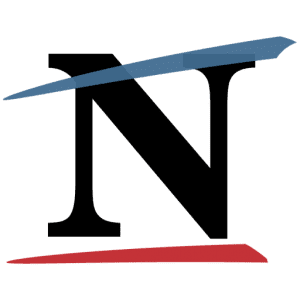 Other Graphics
AI Generated
Many images on this site were custom generated using the AI Image Generator "Gabby" by Gab.com/AI. These images are copyright Nullify Abortion.
Various Licenses
Other graphics on this website fall under a variety of licenses. Most images will be credited at the bottom of each page or directly in their caption.
Unmarked Images
Where images are not clearly marked on the page, please report them to us here. This is an artifact of software updates or transitions and not an intended omission. In such cases, the license can still be identified by right-clicking the image to view or download it.
Creative Commons Licenses
Most graphics on this website not owned by Nullify Abortion or in the Public Domain fall under one of several Creative Commons licenses.
Featured Images
Featured images — unless otherwise noted — on articles published as of February 2023 are uniquely and specifically created by Matthew Edmund for Nullify Abortion. These images are released under a Modified Creative Commons Attribution-NonCommercial-NoDerivatives 4.0 International License (see https://nullifyabortion.org/about/credits/#terms for additional permissions — below.)
In short, these specific images, unless otherwise noted, may be redistributed as long as they are properly credited to "NullifyAbortion.org," not used commercially (i.e., to make money,) not modified so as to make them derivatives (see license), and follow the additional permissions below.
Note: Please refer to our Terms of Use for full disclaimers and limitations of liability.
Additional Permissions for Images Published by Nullify Abortion
Abortion and Abortion Abolition: The images may not be used, in whole or in part, on websites, platforms, or publications that promote abortion or oppose the abortion abolition movement.
Religious Criteria: The images may not be used, in whole or in part, on websites, platforms, or publications that promote faiths other than historic orthodox Christianity or that disseminate information contrary to the Christian faith.
Enforcement:

Sole Authority for Compliance Determination: Nullify Abortion reserves the sole authority to identify whether the usage of its images is in compliance with these additional permissions. This authority is final and not subject to external interpretation or disagreement.
Notification: Upon identifying a violation, Nullify Abortion reserves the right to issue a cease and desist notice to the offending party.
Legal Action: Failure to adhere to these additional permissions or to cease unauthorized use within a specified time frame may result in legal action, including but not limited to claims for damages, injunctive relief, and legal fees.
Compliance with CC 4.0: Any enforcement measures taken by Nullify Abortion will be in accordance with the requirements for non-compliance stipulated under the Creative Commons Attribution-NonCommercial-NoDerivatives 4.0 International License.
Monitoring: Nullify Abortion may employ various methods of monitoring and compliance verification to ensure adherence to these permissions.

Jurisdiction and Governing Law: These additional permissions and any disputes arising from them shall be governed by and construed in accordance with the laws of the State of Michigan, United States of America.
Severability: If any part of these additional permissions is found to be unenforceable, that part will be severed, and the rest of the permissions will remain in effect.